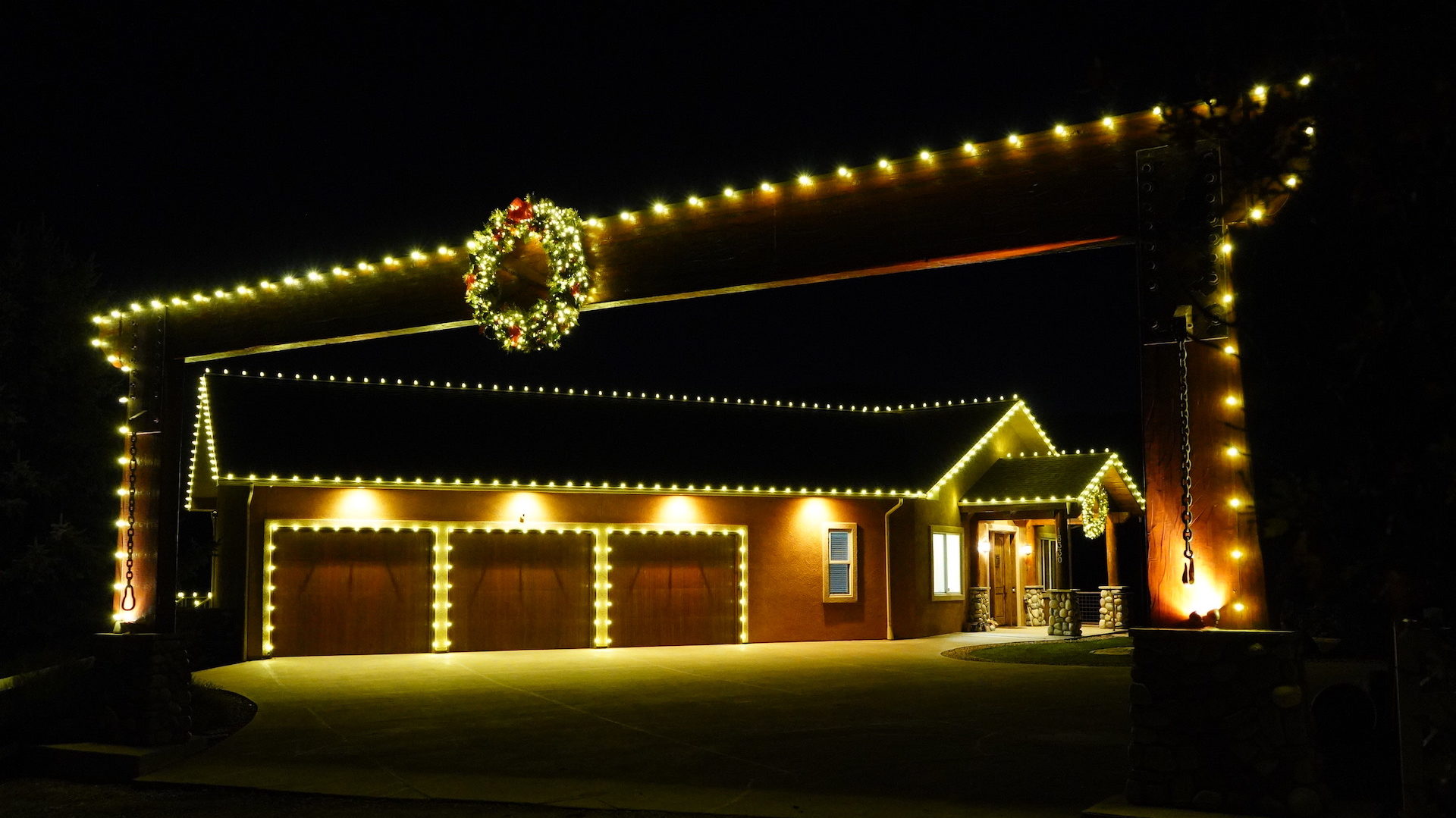 The Highest Rated Holiday Lighting Company in Colorado Springs
All-Inclusive Professional Christmas Light Installation in Colorado Springs and El Paso County
Get A Free Quote Now
Our Colorado Springs Christmas Light Installation Process
Design
After receiving your quote request, we will send you a design estimate for your approval within 48 hours.
Install
Our team of incredibly talented installers will come custom cut & fit our professional LED Christmas lights to your home or business.
Maintenance
Give us a shout if a light goes out! We will come fix any problem with your display within 24 hours or the next business day at no cost to you.
Removal and Storage
We come back in January to take down the lights and store them with care for the next year.
Why Choose Code 3 Christmas Lights
About Us
Code 3 Christmas Lights is owned and operated by husband and wife team Cameron and Hailey Shaffer. Cameron is a local firefighter here in Colorado Springs and Hailey homeschools their 4 children. They love to help and serve others and can't wait to make your Christmas decor dream come true!
Why Code 3
High quality service and outdoor christmas decorations are of the utmost importance to us. We are fully insured, use professional grade materials, and we have top technicians which means your home is safe with us. Integrity, honesty, and hard work is what you will get from Code 3 Christmas Lights.
Giving Back
Code 3 Christmas Lights goal is to serve others well and bring joy. We will donate every 10th job to a family in need. We believe in loving our community well and what better way than to spread some Christmas cheer? We also are going to be donating 10% of all revenue to our good friends in Kenya who work in one of the biggest slums in the world caring for orphans.
Benefits
You will have the best outdoor Christmas lights on the block. We guarantee compliments from your friends and neighbors. Leading SMD bulb technology = almost no increase seen on your electric bill. No more tangled mess, getting on ladders, strands of lights that won't work, or storing lights and wreaths in hard to reach places. Code 3 Christmas Lights will provide you will an All-inclusive experience.
We find effective solutions to business problems through strategy, tech, design thinking and good old-fashioned creativity.
Get Business Pro
Examples of Our Service to Colorado Springs
I couldn't have asked for more than this. You guys rock! Business Pro is exactly what our business has been lacking. Very easy to use.

Mindy Carter

Lean Startup

Business Pro is worth much more than I paid. The very best. Just what I was looking for. It really saves me time and effort. Business Pro is exactly what our business has been lacking.

Eli Jacobs

Startuply

I use Business Pro often. It really saves me time and effort. Business Pro is exactly what our business has been lacking. Dude, your stuff is the bomb!

Aloysius Ventura

Bizly

Business Pro is the real deal! Business Pro was worth a fortune to my company. I am completely blown away. I use Business Pro often.

Corrie Edison

Businessify